We are thrilled to share the fantastic news of Kevin Robinet's well-deserved promotion to Senior Consultant at Emérique & Partners!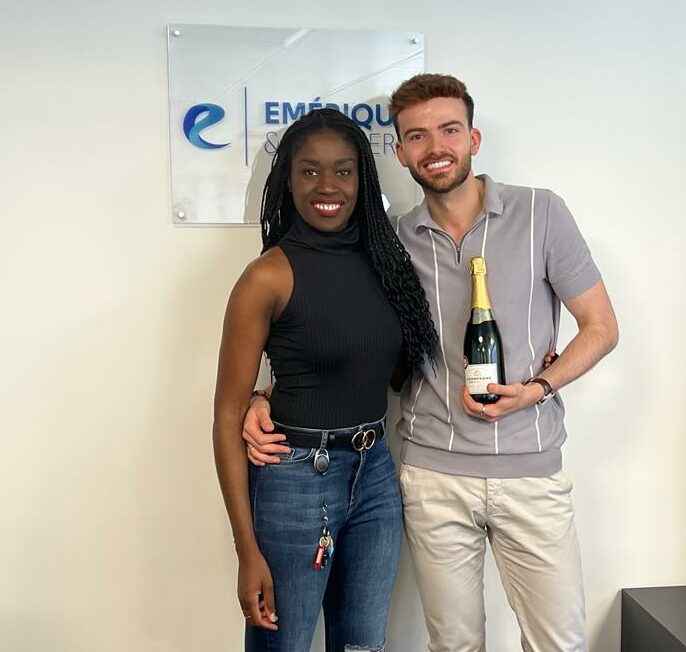 Over the past year and a half, Kevin has truly left an indelible mark on our team, elevating both people and partnerships to new heights. Starting as an Associate Consultant, his remarkable journey now boasts two promotions within just one year – a testament to his unparalleled work ethic and unwavering determination to succeed.
Kevin's authenticity and professionalism have been the cornerstone of his success. His ability to drive efficiency and expertly pair people and professionals in the Actuarial sector has made a resounding impact on our candidates and clients alike. This promotion is a true reflection of Kevin's dedication and exceptional expertise.
At Emérique & Partners, we celebrate achievements that propel our team forward and enable us to deliver top-tier talent solutions. Kevin's growth and contributions exemplify the spirit of our brand values: trusting market insights, equality-driven innovation, authentic professionalism, and efficiency through relationships.
Join us in congratulating Kevin on this well-earned milestone and get ready to witness the continued brilliance he brings to our team and clients! We can't wait to see what your future holds…
We're currently hiring –
⭐️ INTERNAL Recruiter / Talent Acquisition – 1 consultant
⭐️ FRENCH desk: 2 bilingual consultants – (French + English) 
⭐️ DACH desk (Germany and Switzerland): 2 bilingual consultants (English + German)
Discover more and apply via our Work For Us Page.