Over the last few months at Emérique and Partners, we've been busy #elevatingpotential – growing the team with our fantastic new starters and building on solid foundations through promotions of those who are excelling within the current team.
Read on to find out more about them all…
New Starters 🌟
We were delighted to recently welcome two new starters to the Emérique & Partners team!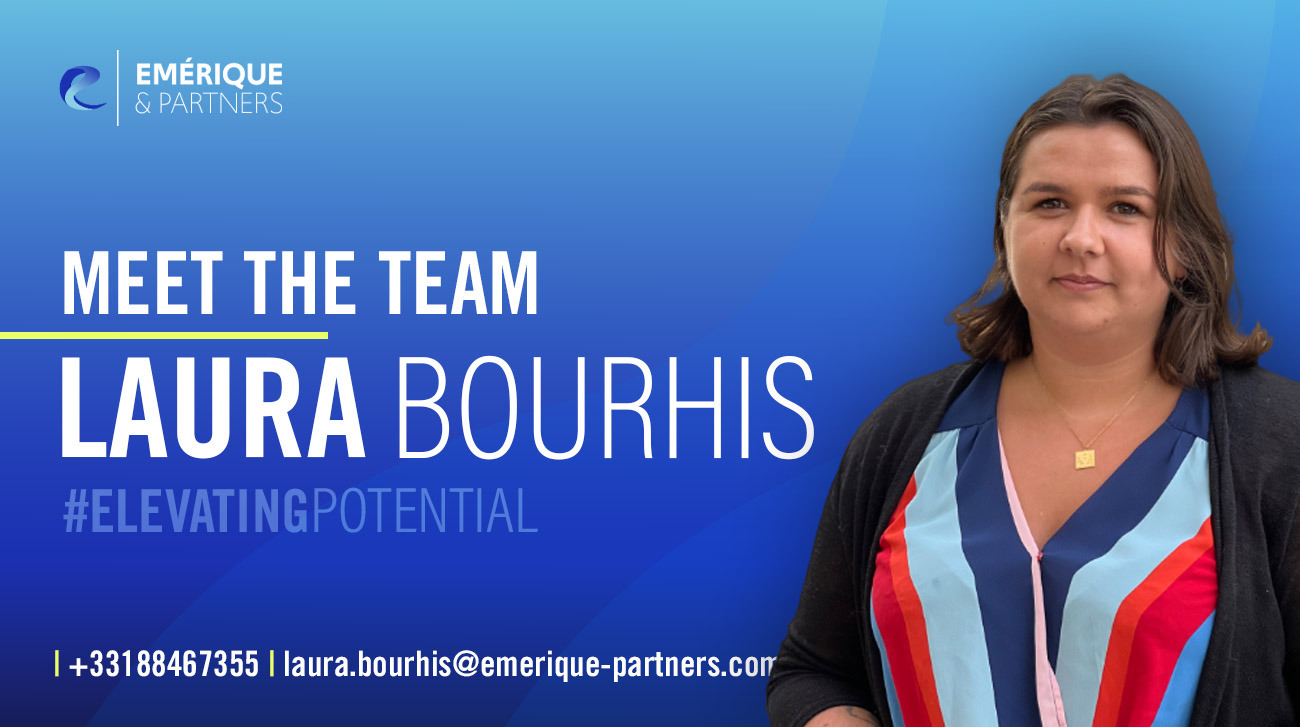 First up is Laura Morvant, who is adding value to our team as a Vetting & Checks Specialist. 
Laura's previous experiences, as well as her attention to detail, make her the perfect person to uphold quality processes within Emérique & Partners.
This includes verifying the information provided to consultants as part of candidate qualifications, checking references, monitoring professionals placed during their integration period and taking feedback on service from clients.
Read on to find out more about her…
💬 What languages can you speak?
French, English
🏊 Do you have any hobbies?
I really enjoy swimming, reading and traveling
💡 Why Emérique & Partners?
I chose to work at Emérique & Partners as there is a culture that rewards having a strong work ethic, and the team are great!
👥 Why is recruitment interesting to you? 
It's a very dynamic and motivating environment
🐈 Do you have any pets?
Yes, I have two cats called Leo and Bandit!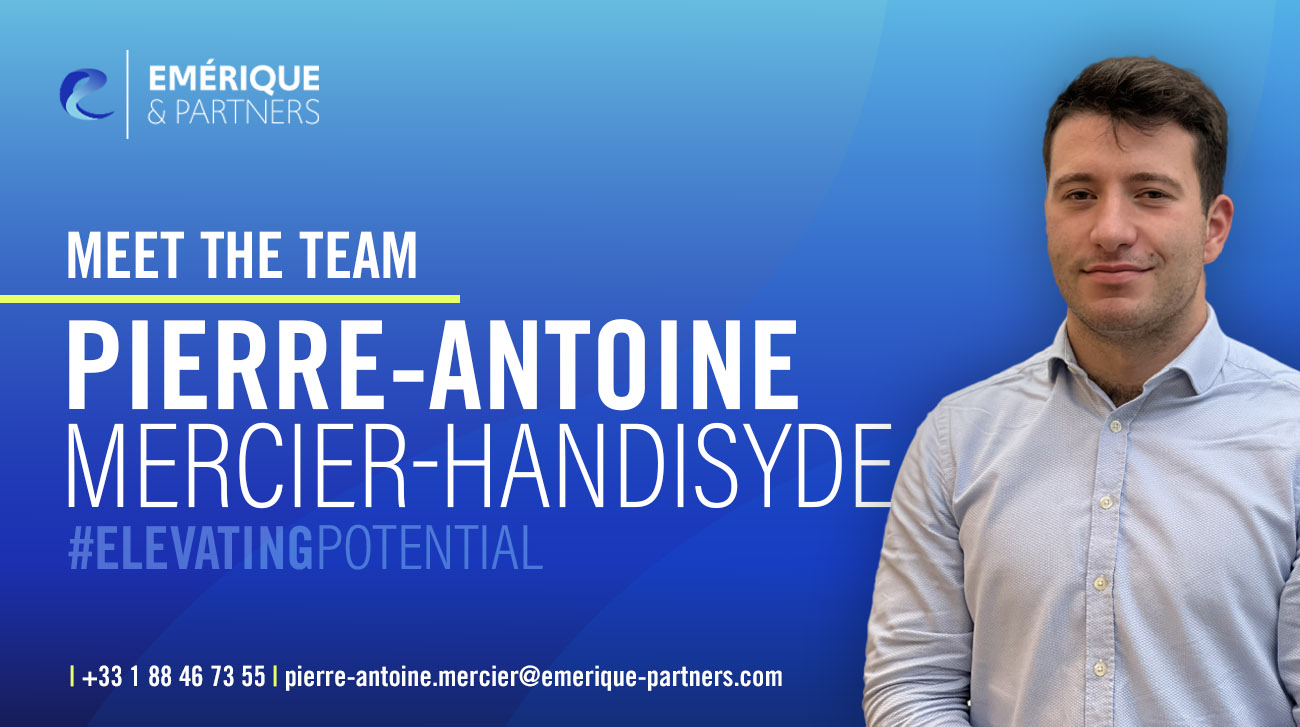 Last but by no means least is Pierre-Antoine who has joined the team as a Researcher within the actuarial market, operating in the French and DACH regions.
His results-orientated, goal-setting and curious nature allow him to better understand differing candidates so that they may flourish in their job search.
Read on to find out more about him…
🗣 Describe yourself in 3 words
Enthusiastic, diligent, and curious
💭 Why Emérique & Partners?
Emérique & Partners is a diverse, exciting and a motivating environment, and I love being part of it!
💡 Why is actuarial interesting to you?
As is it a sector which makes you think quickly on your feet, whilst also having a relational/human aspect to it. I really enjoy this combination.
📚 What are you reading right now?
I am reading books on the Gulf Wars and on a French political figure
Promotions  🥂 🍾
Congratulations to Kevin, Kerem and Stérphane on their recent promotions!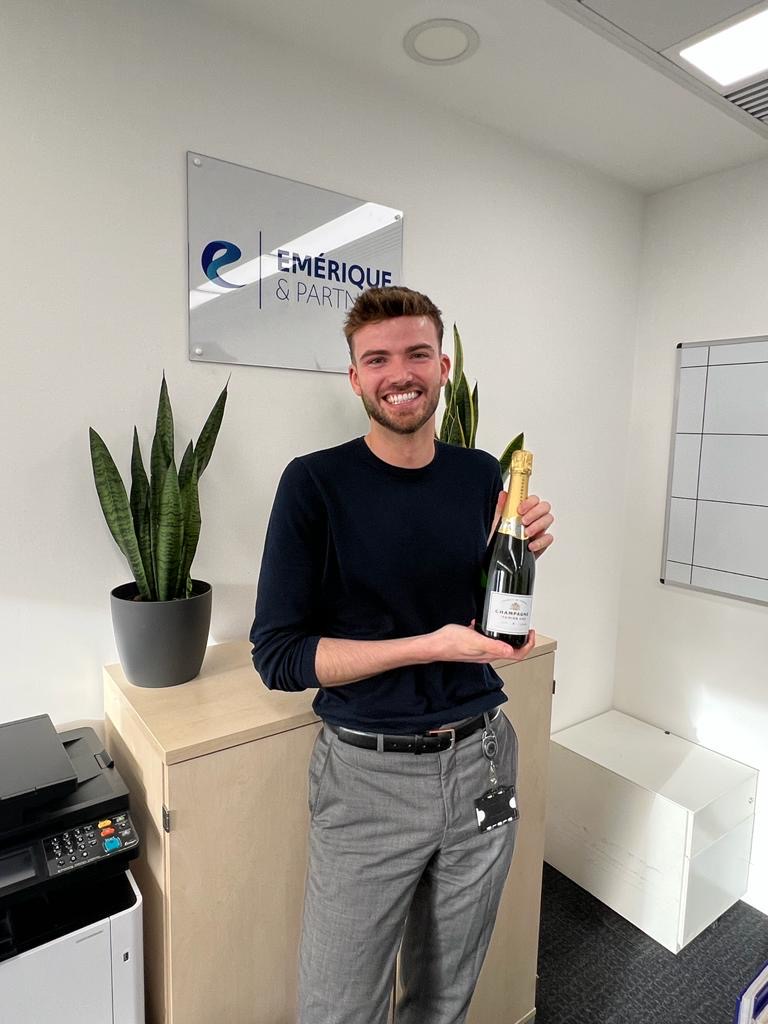 We are delighted to share that Kevin has been promoted to Consultant on Actuarial desk – France, after joining the team as a Researcher.
An authentic professional, Kevin has excelled at driving efficiency by pairing people and professionals for collective elevation.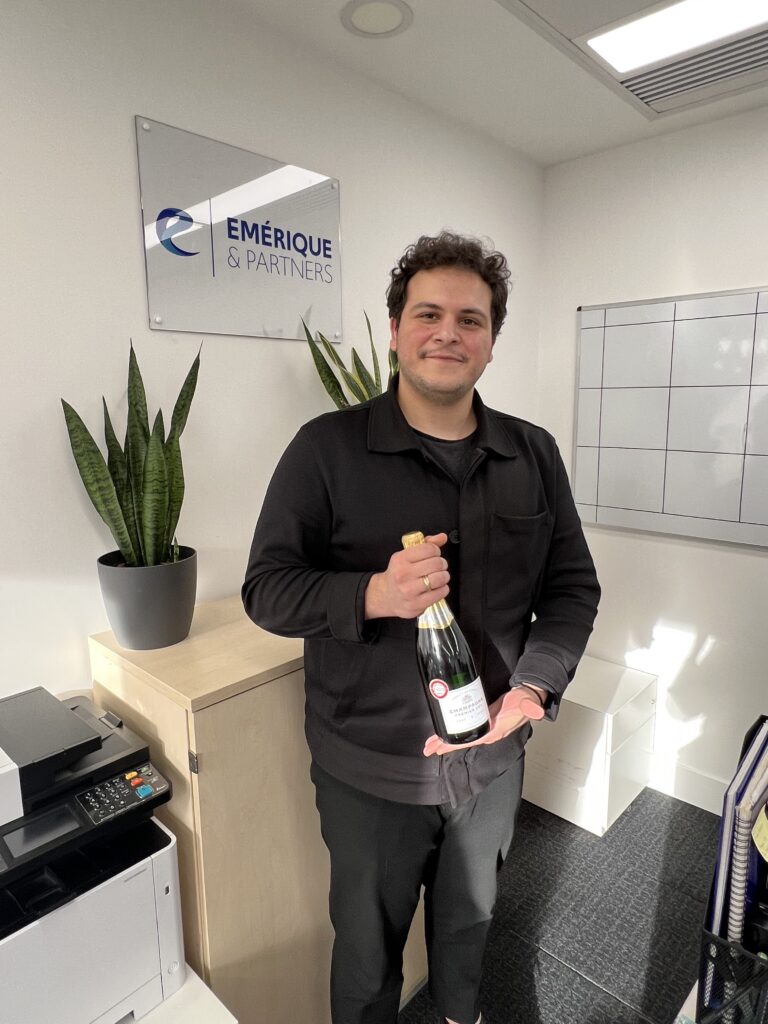 Next is Kerem, who has been promoted to Senior Consultant – Risk & Compliance.
Starting his journey helping to develop the Insurance team in 2020, Kerem has excelled at elevating the careers of professionals whilst elevating our client partnerships.
Kerem's determination to constantly surpass himself, his unfailing positivity and his sense of results mean he is the perfect person to support our banking, insurance and consulting clients.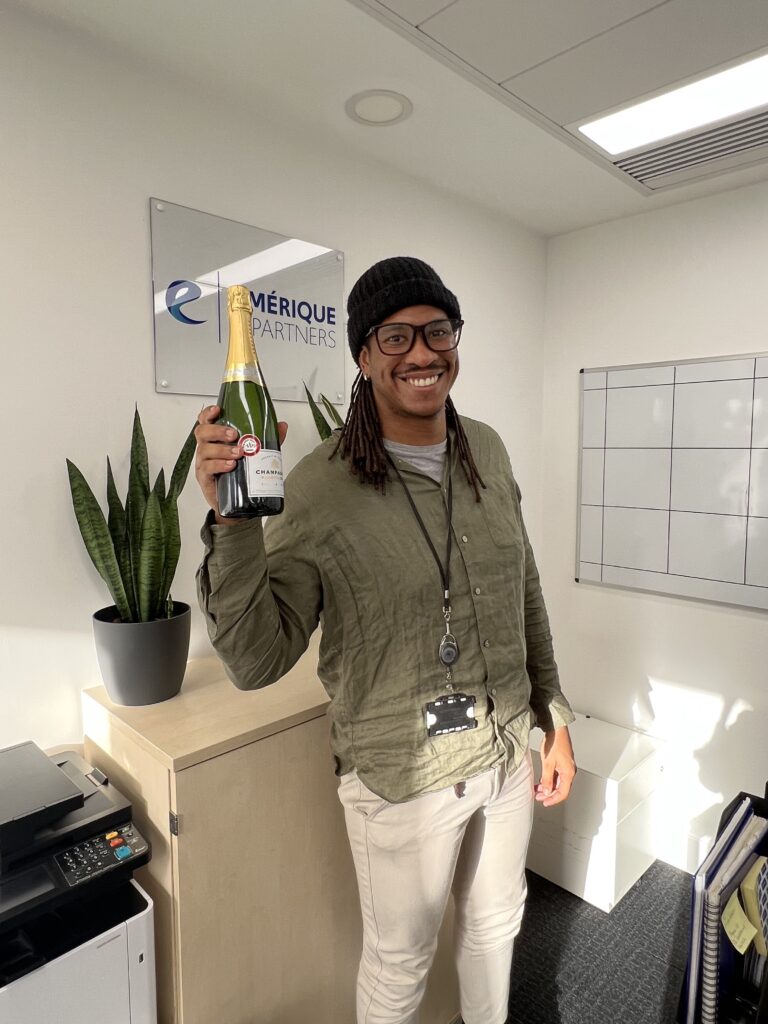 Finally, Stéphane has been promoted to Consultant – Quantitative Finance.
Deciding to take a leap and move to London after obtaining his masters degree, Stephane met Emérique, founder of Emérique & Partners who gave him a taste for the recruitment sector before joining the team.
Being promoted from Researcher to Consultant, Stéphane's added value lies in his hard work, his rigour and his determination.
Interested in joining our amazing team?
We're currently hiring!
⭐️ FRENCH desk: 2 bilingual consultants – (French + English) 
⭐️ DACH desk (Germany and Switzerland): 2 bilingual consultants (English + German)
Discover more and apply via our Work For Us Page.